Installation of RHEL7 with Screenshots.
Hi Linux Geeks, This article will guide you step by step in the installation of RHEL 7 ( Red Hat Enterprise Linux7 ). Red Hat announced the general availability of RHEL 7 on June 10, 2014. Red Hat says that RHEL 7 "lays the foundation for the open hybrid cloud and serves enterprise workloads across converged infrastructure."
The Red Hat Enterprise Linux 7 is available on the following architectures:
64-bit AMD
64-bit Intel
IBM POWER
IBM System
RHEL 7 only supports 64 bit architechtures hardware.Red Hat Enterprise Linux 7 is able to run 32-bit operating systems, including previous versions of Red Hat Enterprise Linux, as virtual machines.  You can download it from the RHEL7 DVD/ISO download center from https://access.redhat.com/downloads On this installation I use a graphical installer, there are text-based installers and unattended installers ( Kick-start automated installation ) also available. Some other topics related to downloading CentOS Stream and Installation of alternative of RHEL like almalinux on below link.
So let's begin installation…
Select install Red Hat Enterprise Linux 7.0 on the GRUB menu.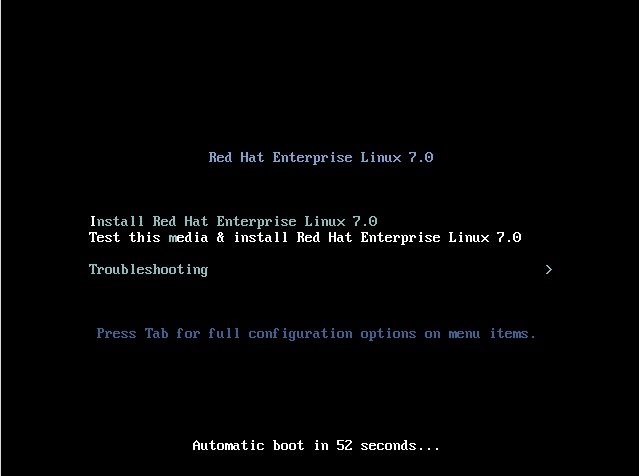 Choose your language preference, Which would you like to use during the installation process?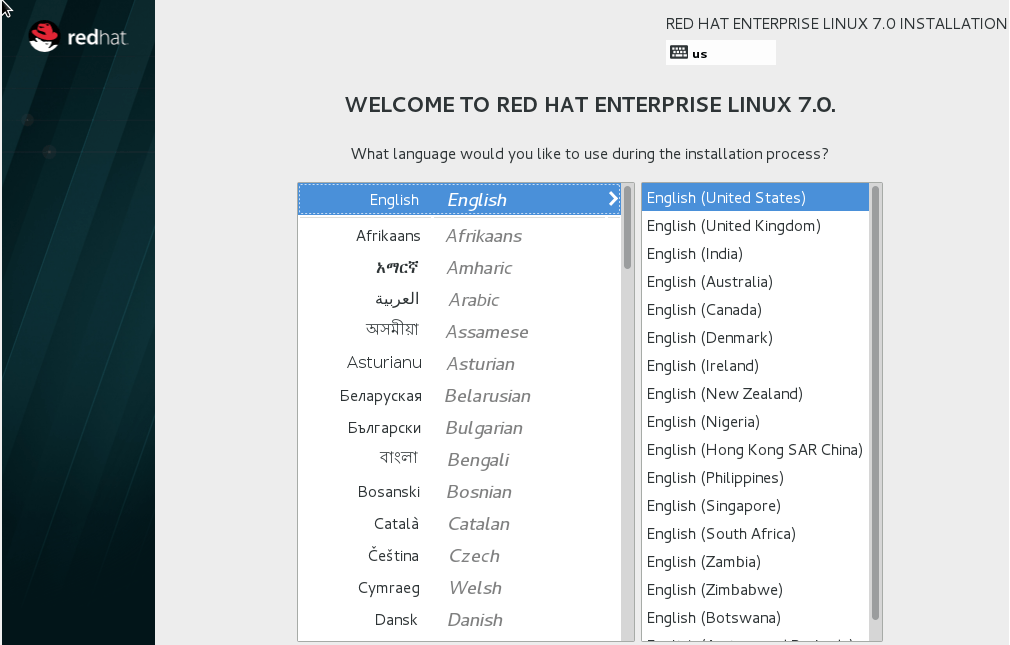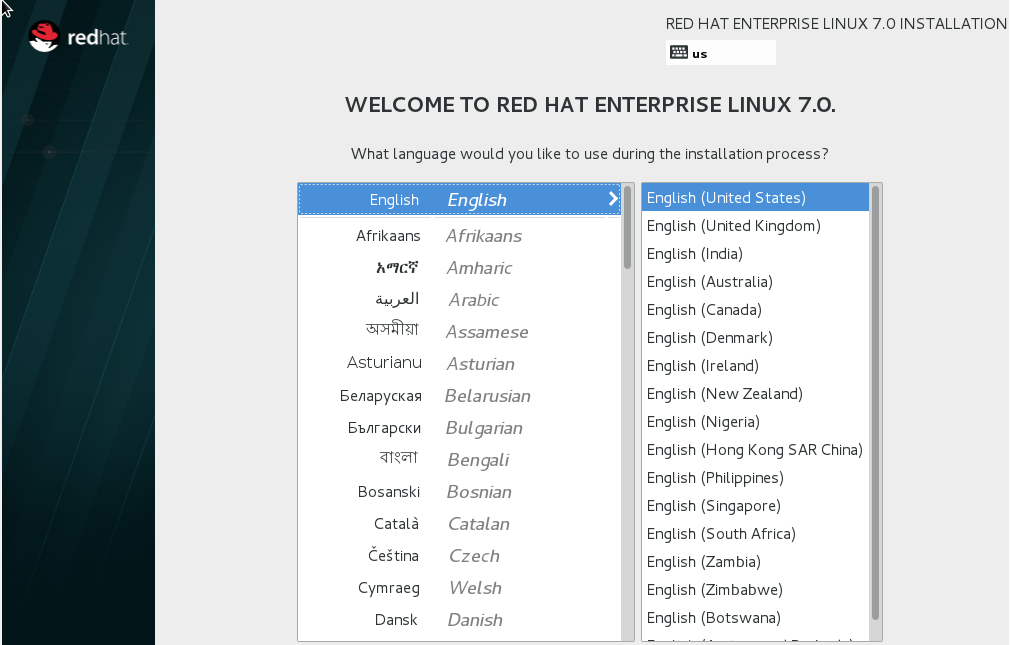 Now in step third RHEL7 gives us options to set location, Date, and Time, In the software section, I have chosen Server with GUI option for graphical interface and at last, in the System section there is an installation destination, and you can choose to customize your partition scheme.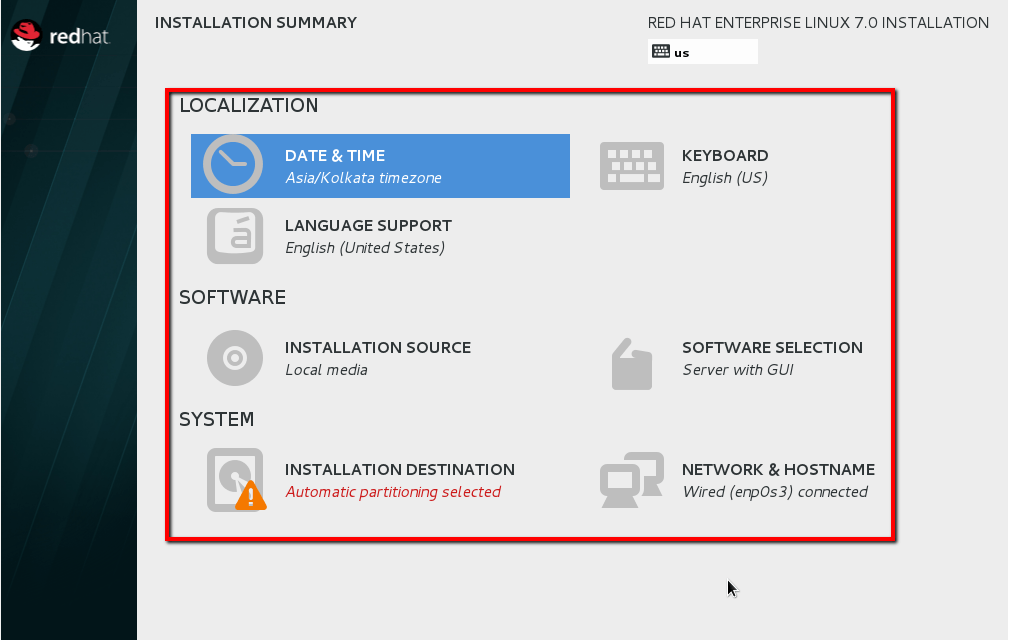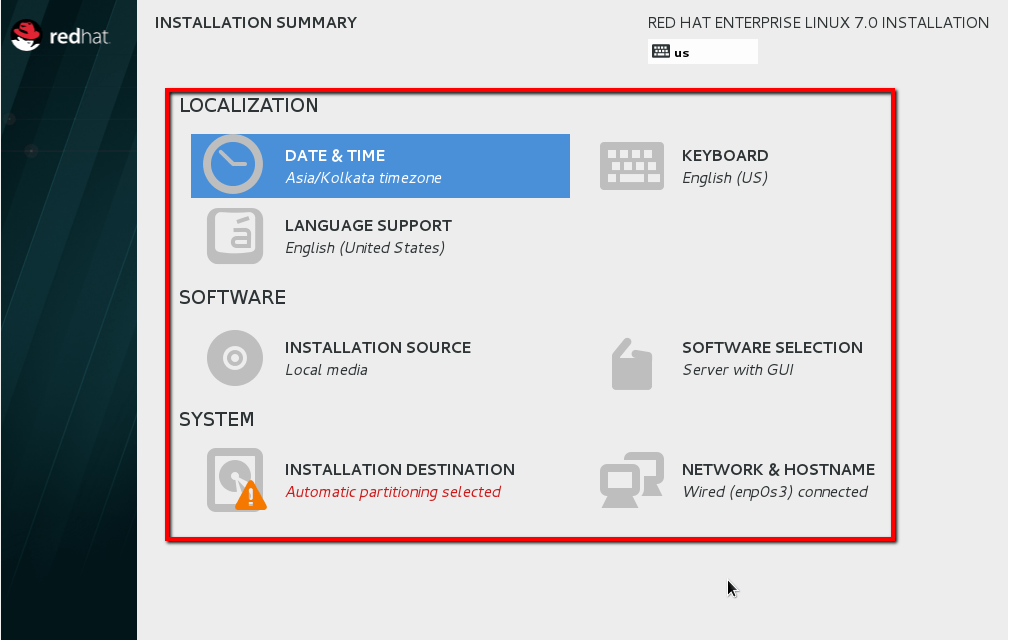 In choosing the partitioning section rhel 7, select the device where you want to install and  I have chosen the option "I will configure partitioning"  after the selection of your choice, click on the left-hand top there is a "Done" menu button. After clicking on the "Done" menu button you will find another screen where you can create partitions as per your choice.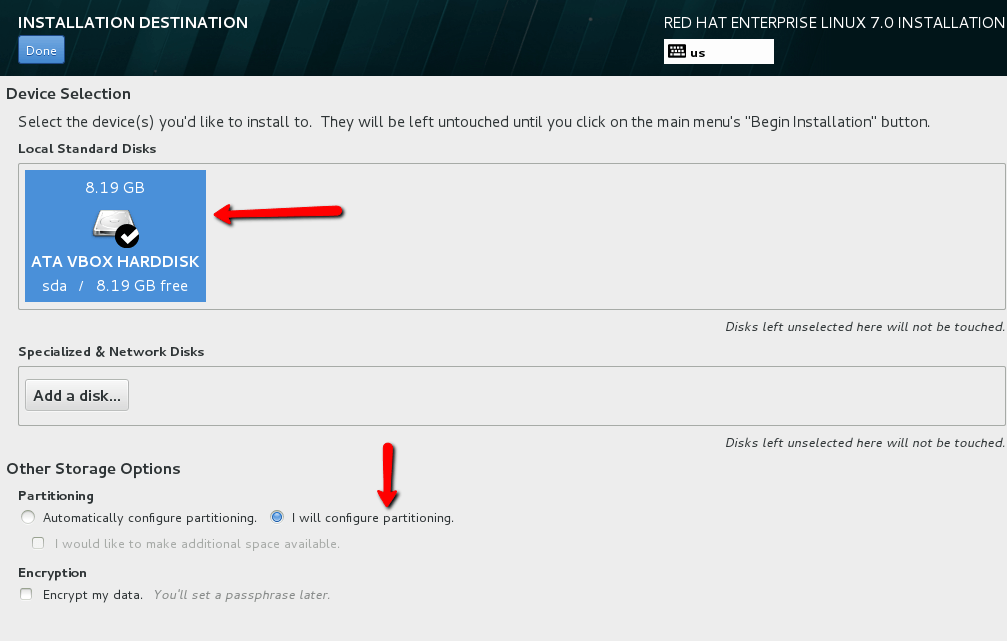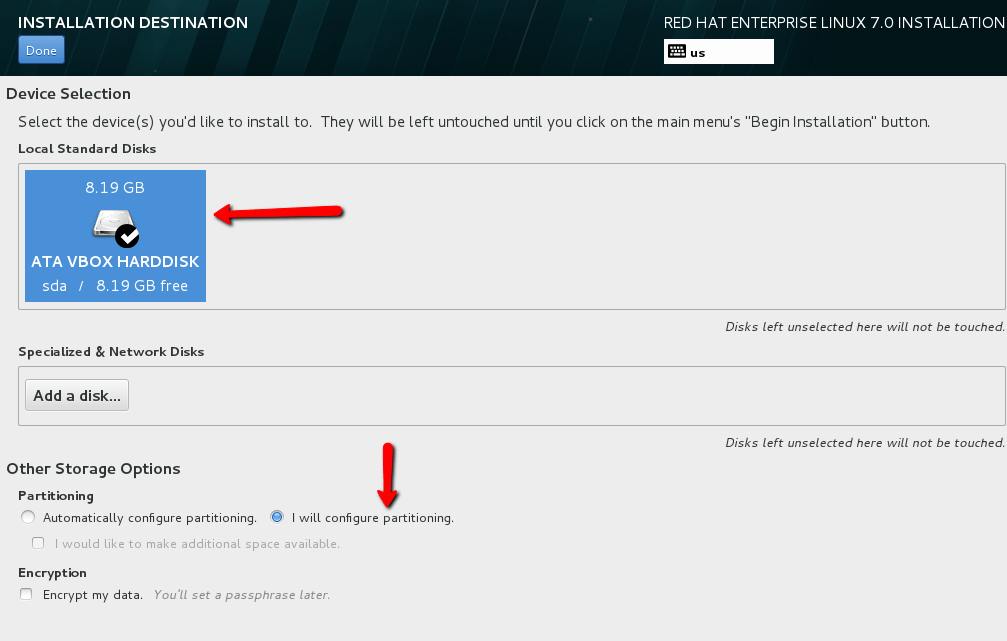 You can use the "+" icon to create a partition. You just need to specify the mount point and the size in MB or GB as desired. The best thing about RHEL7 is that when you bring your mouse over to the text box, it will show you how and what values need to be supplied.
 I have only created /, boot, and swapped basic partition.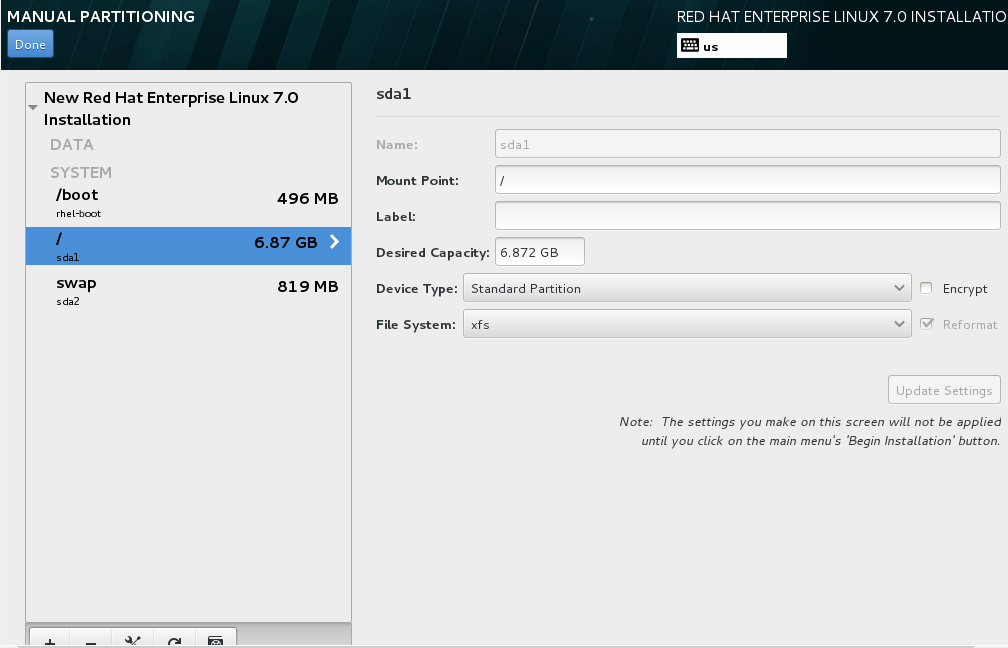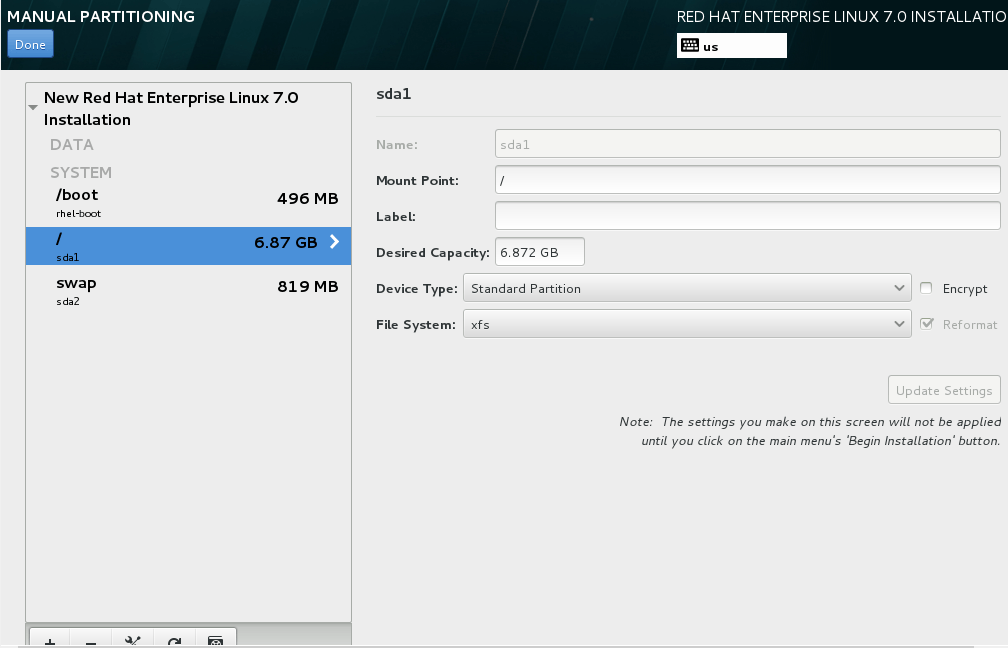 Now Installation Destination option looks without a notice sign.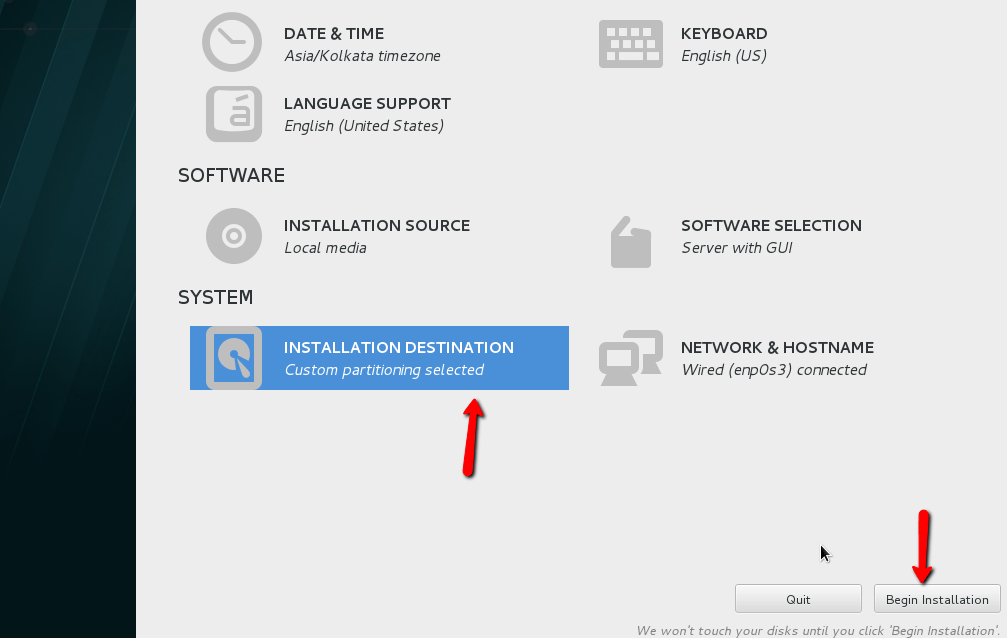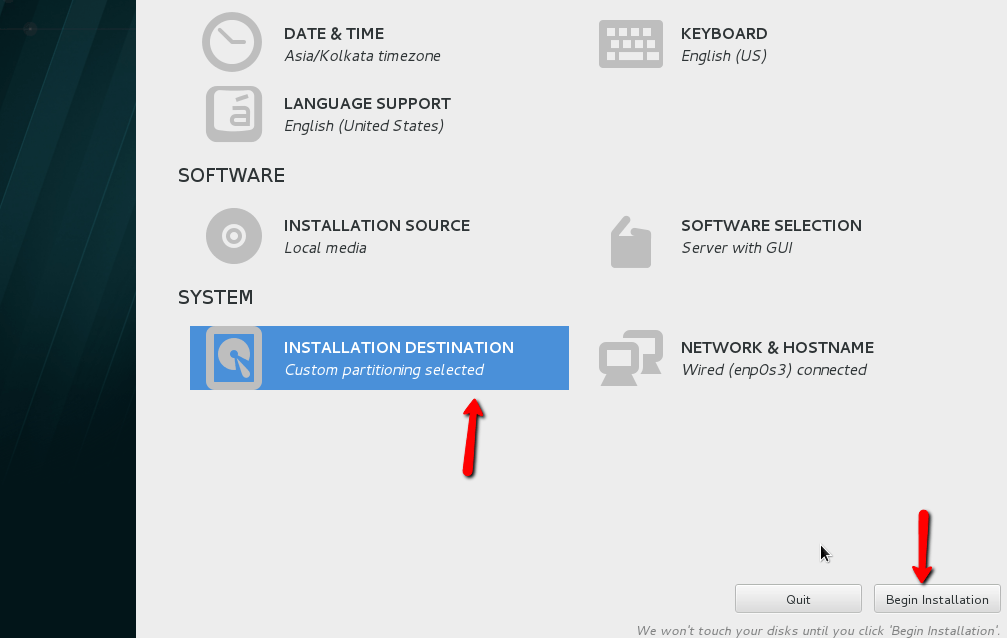 9. Below is a screencast for resetting the password